FAITH FORMATION FOR ALL CHILDREN
Our mission is to teach and lead children to worship, and to raise them to become fellow disciples of Jesus Christ.
We are passionate about sharing God's love with our children, and we hope you get a glimpse of our passion through our website!  We would love for you to come visit with your children on Sunday to worship together!
We believe teaching and forming children's faith is commanded by God, and we strive to do our best.
We cherish each child as a child of God, and we care that they have the full opportunity to worship and learn about God and our faith no matter how young they are.
Children are divided into age groups (Nursery, Children, Youth), but we have one  purpose in leading them to know God and to love Him with all of their hearts and strength.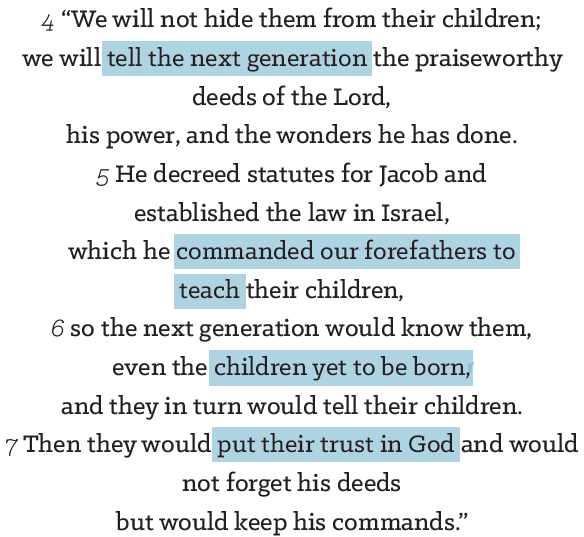 The children will hear about God through scripture. From Bible stories, they will come to know God who is holy, patient, loving, just, and merciful.
God has commanded us to teach our children in the ways of the Lord.
Every child is precious in God's eyes, and we believe no child is too young to have Christ modeled for them.
Our goal is not just to teach, but to lead the children to worship our awesome God with all their hearts.